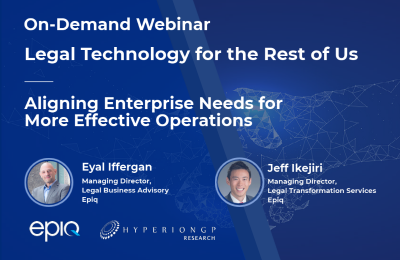 Legal Technology for the Rest of Us - Aligning Enterprise Needs for More Effective Operations
This 1-hour on-demand webinar will cover why legal technology stands apart and how to build an effective technology RFP that satisfies the entire business, and not just the Legal department. In this session, you will learn:
How to identify the specific people, practice areas, and processes within
the legal department that would benefit most from digital transformation.
How to overcome the challenges of enterprise alignment
Best practices for designing a technology roadmap that matches
short-term and long-term goals
Watch webinar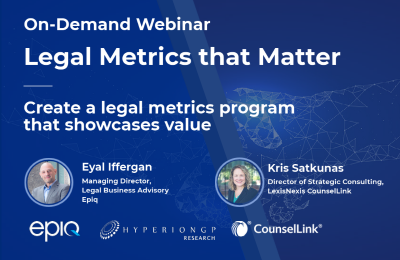 Legal Metrics that Matter
Hyperion Research and CounselLink co-host this webinar on the latest ELM trends and learn how to successfully build and launch a legal metrics program. By the end of this webinar, you'll have the tools you need to build a legal metrics program that tracks outcomes at the highest levels.
2021 ELM data to inform legal metrics program
How to successfully prepare and launch a legal metrics program
Sample dashboards that allow you to analyze data quickly
Watch webinar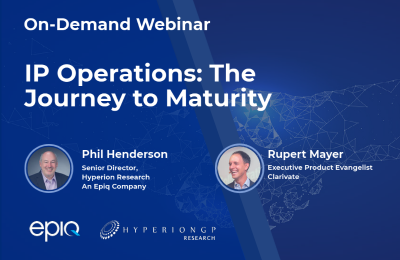 IP Operations: The Journey to Maturity
Join Hyperion Research and Clarivate for this on-demand webinar to learn about the latest trends in IP management and best practices for operational maturity.
2021 Trends Driving the IPM Market
Best practices for complete IP Lifecycle Management
Designing a path to operational maturity
Watch webinar